From Ashleigh VanHouten
This article was originally published in the April/May 2019 issue of Paleo Magazine.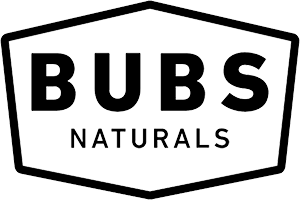 BUBS Naturals is a company built on a strong foundation of service. Sean Lake and his snowboarding pal and business partner, TJ Ferrera, created it in honor of a good friend and Navy SEAL whose life was cut short in 2011 during a tour in Benghazi, Libya. Glen "BUB" (his Navy SEAL call name) Doherty was a man dedicated to improving the health and lives of those close to him, and he was always dishing out nutrition and health advice to his friend Sean. 
"To say the BUBS brand is inspired by him is only part of the story. This [company] is a tribute to BUB and a way of life. It's about living a life of constant evolution and self-improvement, where you work hard and play harder," Sean says.
When Glen was killed, Sean learned that he was the executor of his friend's estate. Together with Glen's family, he started the Glen Doherty Memorial Foundation to help current and former special operations soldiers from all branches of the military make the transition to civilian life through educational scholarships and recreation. To further honor Glen's memory, Sean knew that he wanted to create a company that would help people live healthier, happier lives, and provide a product that Glen would've used, all in order to give back to the foundation. But the actual inspiration for collagen supplements was Sean's marathon-running wife, Heather, who suggested Sean start using the supplements for joint- and digestive-health improvement.
A lifelong athlete and former pro snowboarder, Sean was starting to notice various aches and pains when she told him, "You need to start taking this because you're not getting any younger." Within a few months, his nails and skin were noticeably healthier, his knees felt better, and he was having, he says, "the best poops of my life."While TJ dabbles with the ketogenic diet, Sean takes more of a Paleo-crossed-with-Mediterranean approach; yet they both make use of high-quality collagen and MCT oil to assist with recovery and performance, so it only makes sense that they would offer these products through BUBS.
MAYBE THE WORLD DOESN'T NEED ANOTHER COLLAGEN COMPANY, BUT MAYBE IT DOES NEED A COMPANY THAT STANDS FOR SOMETHING MORE.
BUBS offers unflavored collagen protein powder from pasture-raised cows. Collagen, the most abundant protein in the human body, promotes strong, healthy skin, hair, nails, joints, and gut lining; the amino acid glycine that is found in collagen supports metabolic functions; and studies show that collagen is critical to the support and reconstruction of joints and can be used as a recovery tool after exercise.
Our production of collagen naturally declines with age, and it's thought that regular supplementation of high-quality collagen can support these functions. Two major criteria for collagen quality, Sean says, are flavor and solubility, which can change from batch to batch. Many collagen companies tend to buy from several different vendors, resulting in an inconsistent product. "We committed to buying from a single source, so there is no fluctuation," says Sean. 
BUBS also spares no detail in the processing; collagen is developed by taking connective tissue and hide from a cow and putting it into a lime dried, and ground into a powder. But the next step is what makes a high-quality collagen powder more soluble when you're mixing it. Using agglomeration, the collagen powder is reintroduced to water to expand its surface area before drying it again and packaging it. 
"When you cut corners on this process, you get a stickier, less soluble product," Sean explains.
BUBS has also added an unflavored MCT-oil powder to their lineup, with medium-chain triglyceride oil derived from sustainably sourced coconuts and absorbed into non-GMO tapioca starch for a Paleo-friendly powder that mixes well in hot or cold liquids.
A popular product for people following a low-carb/high-fat or ketogenic diet, MCTs are a fast-acting, clean-burning energy source for your body. Caprylic acid, found naturally in MCTs, is proven to convert into ketones for an instant boost of both physical and mental energy. Deeply enmeshed in the world of athletes, military operators, and generally high-functioning individuals, the company sought third-party validation, ultimately receiving the NSF International Certified for Sport® designation. 
"Now we are the collagen supplier for half the Major League baseball teams, including the New York Yankees, New York Mets, St. Louis Cardinals, Cincinnati Reds, Washington Nationals, and Arizona Diamondbacks," says Sean.

And while you can buy their products online nationwide, as of this writing, BUBS is also in the process of rolling out to Midwest-based Fresh Thyme Farmers Market and Complete Nutrition supplement shops throughout the U.S.
They're also expanding their offerings, providing single-serving packs of powdered MCTs for on-the-go use as well as a vanilla-flavored, collagen-and-MCT-powder combo, plus a collagen product with vitamin C and maqui berry.
Vitamin C is known to encourage collagen absorption, and maqui berry (sourced from Chile) offers a host of antioxidant properties. Many companies pay lip service to philanthropy, but some companies, like BUBS, have woven their product line inextricably together with charitable giving; their vision was always to make positive change in a way that Glen would have been proud of, and selling a high-quality, healthy product that Glen would have used is just a means to that end.
"Maybe the world doesn't need another collagen company," says Sean, "but maybe it does need a company that stands for something more."
"Ten percent of every sale of every item we produce goes to charity," Sean says.
This number is nearly unheard-of in business.
"BUBS isn't about getting rich; it's about having a rich life . . . and paying it forward."
Further, according to the BUBS ethos, "Helping yourself and helping others go hand-in-hand," and the whole process can start with improving your health.