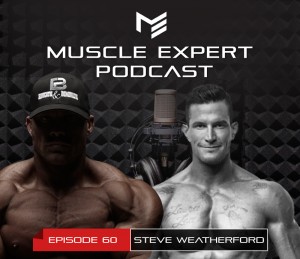 Two living, breathing examples of the ultimate modern man stop by MI40 Gym today. Steve Weatherford, 10 year NFL punter for the New York Giants and New Orleans Saints and Super Bowl Champion.
In addition, his business partner and right-hand man, Grant Dziak. Ben, Steve, and Grant unpack their most timeless life lessons, daily habits and the mental conditioning practices needed to overcome laziness, attack life and kickass in all areas of fitness, business, relationships and sports.
Big adversity = Big Growth
-Grant Dziak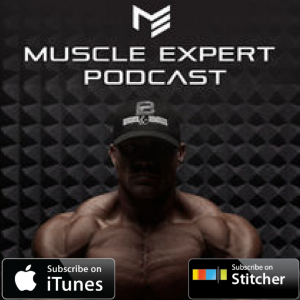 Subscribe to iTunes, TuneIn, or Stitcher Radio!
Love the podcast? Leave a review on iTunes!
Who would you like Ben to interview? Tell us here!
Key Highlights:
⇾ The sacrifices made along the road to the NFL.
⇾ How to walk around with single % body fat and still have a life.
⇾ Steve's #1 daily habit for prosperity.
Time Stamps:
3:00 – Getting arrested at 12 years old to winning a Super Bowl with the New York Giants.
7:30 – Refusing to make excuses. The conversation that changed it all.
12:21 – Sacrifices made along the road to the NFL, overcoming laziness.
15:30 – Obliterating excuses in your life & how to act as a father, man, and ultimate human being.
22:25 – The #1 insecurity Grant overcame that changed him for good.
26:23 – Puking before games and performance anxiety.
28:00 – Mental Conditioning. The first step in changing your life.
30:45 – The biggest challenge, getting cut by the Saints
37:55 – Why Drew Brees's is an elite quarterback. What sets the top .0001% of high performing athletes apart from the rest.
42:02 – The blessing and curse of Ben's upbringing and his secret unfair advantage.
50:25 – The NOT to do list…is it really powerful list you can make?
50:59 – How to walk around at single % body fat and still have a life.
51:41 – Steve's #1 daily habit for prosperity.
55:00 – Grants #1 trick to stop being late and consistently move toward your ultimate goals.
1:04:00 – "Like hacks" for looking, living and feeling optimal.
1:10:40 – The biggest dream killer in the world.
Resources Mentioned:
Follow Steve
Follow Grant
This podcast is brought to you by Prime Fitness USA, bringing you the most innovative strength training equipment using their patented SmartStrength technology.
This podcast is brought to you by ATP Lab! For cutting-edge supplementation with a purpose, check out ATP Labs.
This podcast is made possible by Gasp! Top notch quality training wear, Muscle Expert approved training gear!
Get 10% off when you use the discount code BEN10 at checkout at Gasp Online Today!