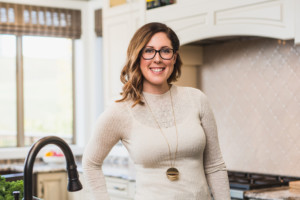 Leanne Vogel of Healthful Pursuit joins us today on the Muscle Expert Podcast to dive into the benefits of cyclical keto. Leanne is the host of one of the highest rated nutrition podcasts on iTunes, author of The Keto Diet and Keto Beginnings and a world renown speaker on the topic of Keto. She and Ben dive into her past struggles with eating disorders, how she went from vegan to the ketogenic diet, and cyclical keto as well as how she maintains her diet and routine while traveling the country in an RV. Don't miss a second of this crazy informative episode.
This episode is brought to you by Thrive Market. Thrive Market is your greatest resource for getting clean, organic groceries without breaking the bank or wasting time at the grocery store. Thrive even lets you shop by diet which today's guest Leanne Vogel does all the time for her Keto Supplies! Visit ThriveMarket.com/MuscleExpert for 25% off of your first order and free shipping!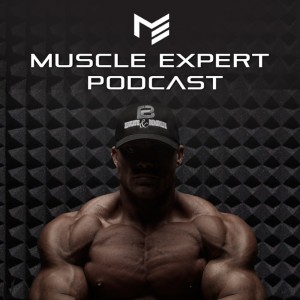 Time Stamps:
5:45- How Leanne went from vegan to the ketogenic diet and balanced her life.
9:30- The culture of diet. Why it becomes difficult to see the signs that a diet may not work for you when you are in a community that subscribes to that diet.
11:45- How Leanne struggled with bulimia when she first started keto and why she cycles the diet.
15:45- Ketosis for ketosis' sake. Why what you eat matters more than staying in ketosis.
20:30- Keto for mental clarity. Why Ben and Leanne try to always be in ketosis when they have to be on the top of their mental game.
22:30- Leanne's advice to help people transition onto the ketogenic diet.
30:45- Optimizing health on keto as a woman.
36:15- Leanne's struggle with eating disorders and body dysmorphia.
40:00- Reframing your relationship with food through a positive diet mindset.
43:20- Keto on the go. How Leanne stays on her diet while traveling the country in an RV.
51:00- Leanne's road routine and naked yoga.
55:45- Leanne's book, where to find her and what's new in the world of Healthful Pursuit.
Connect with Leanne:
Connect with Ben:
This podcast is brought to you by Prime Fitness USA, bringing you the most innovative strength training equipment using their patented SmartStrength technology.
This podcast is brought to you by ATP Lab! For cutting-edge supplementation with a purpose, check out ATP Labs.
This podcast is made possible by Gasp! Top notch quality training wear, Muscle Expert approved training gear!
Get 10% off when you use the discount code BEN10 at checkout at Gasp Online Today!