Our first female guest on The Muscle Expert podcast! Victoria Felkar (MA, BKIN), is a researcher, practitioner, and educator. She is a respected leader in the industry for her innovative and integrative approaches to health and performance.
As an interdisciplinary researcher and instructor, she works across the fields of kinesiology, medicine, critical studies and the humanities. Victoria is currently completing doctoral studies at the University of British Columbia, with a focus on female hormone manipulation within sport and medicine.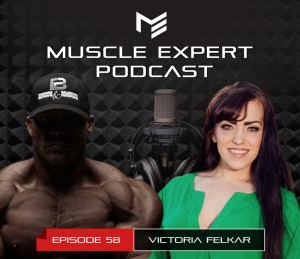 "Just don't eat like an asshole"
Victoria Felkar
>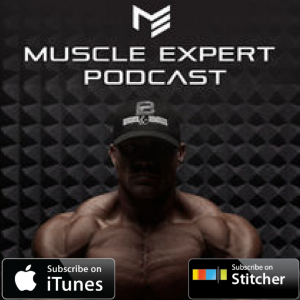 Subscribe to iTunes, TuneIn, or Stitcher Radio!
Love the podcast? Leave a review on iTunes!
Who would you like Ben to interview? Tell us here!
Key Highlights:
⇾ How to balance fat ratios.
⇾ The menstrual cycle myth and why women should be wary of missing their menstrual cycle.
⇾ Glucose disposal agents, sex hormones, sleep deprivation, post-diet binge eating mitigation strategies.
Time Stamps:
4:00 Victoria's dissertation topic, exploring the world of female hormonal manipulation in elite sport.
10:47 Hyperandrogenism in females.
11: 40 Metformin for women post competition.
13:40 Strategies for women recovering from androgen use.
16:12 Progestron, chronic inflammation and more.
17:35 Reducing dietary triggers, changing your breakfast and eliminating the major allergenic foods.
20:06 Testing for gut health, food mapping protocols, and biofeedback.
21:50 Using food as a therapeutic tool.
23:38 Balancing fat ratios.
25:29 The modern American diet, 25:1 omega 6:3 ratio?
28:50 Women, the first line of defense to overcome the psychology the binge and purge mindset.
33:43 Glucose disposal agents, hormones, sleep deprivation.
38:05 Less is more when it comes to training and more is more when it comes to food.
39:00 The menstrual cycle myth.
42:10 Victoria's book, nonhormonal ways to fix hormonal imbalances.
45:50 The critical biopsychosocial physical ecological model of dynamic relations.
52:00 Finding gratitude and acceptance.
56:42 Managing variables.
1:00:20 Morning routines and avoiding emails.
Resources:
Follow Victoria
https://victoriafelkar.com/
This podcast is brought to you by Prime Fitness USA, bringing you the most innovative strength training equipment using their patented SmartStrength technology.
This podcast is brought to you by ATP Lab! For cutting-edge supplementation with a purpose, check out ATP Labs.
This podcast is made possible by Gasp! Top notch quality training wear, Muscle Expert approved training gear!
Get 10% off when you use the discount code BEN10 at checkout at Gasp Online Today!