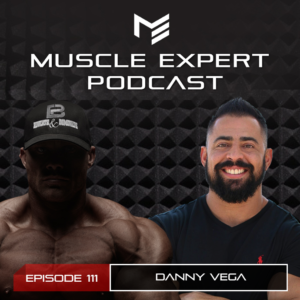 Danny Vega aka Keto Counter Culture joins us today to continue our deep dive into the Ketogenic Diet. Danny has been keto for over 2 years and has recently incorporated a carnivore keto diet. He and Ben discuss the use of exogenous ketones to increase focus and performance, the effectiveness of a ketogenic diet for everyone including pro athletes, how to minimize the keto flu, and his and Ben's recent foray into building muscle on keto. Go check out Danny on The Ketogenic Athlete Podcast and @ketocounterculture!
This episode is brought to you buy Thrive Market. Check out ThriveMarket.com/MuscleExpert for 25% off your first order and free shipping for a month! Go pick up all of your keto or non keto grocery needs.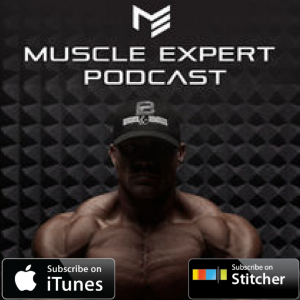 Subscribe to iTunes, TuneIn, or Stitcher Radio!
Love the podcast? Leave a review on iTunes!
Who would you like Ben to interview? Tell us here
Time Stamps:
2:00- How Danny got into keto and made a smooth transition from a carb based diet.
5:45- How Ben's keto adaptation is going.
8:00- The Carnivore Keto Cut. Danny's new keto program that helps people get into ketosis.
10:45- Upping the adaptation process. How fasting can minimize the keto flu and help you adapt quicker.
11:30- Exogenous ketones. Using keto supplements for mental clarity and as a preworkout.
12:50- Keto as a tool. Why you should try keto to master your body and better enjoy food.
15:00- The need for fiber in a ketogenic diet.
20:30- Danny on avocados and carnivore diet. Why you need high quality foods and micronutrient optimization when on a carne diet.
27:30- What Danny's diet looks like.
29:30- What does your food eat? The importance of a natural diet for the animals that you eat.
30:30- Satiety on a keto diet. Are you actually hungry or just not full?
34:45- The need to find a diet that works for you. Detaching from being a diet zealot and attaching to finding a diet that works for your body.
36:20- More on Danny's current diet.
40:30- Some interesting things that Danny and his family eat as a fat based family.
45:45- Sustaining through a long workout on keto.
52:00- High level performance and the ketogenic diet. How viable is keto for pro level athletes?
55:30- Focus and keto.
64:45- Blood testing and keto. The experiments Ben wants to do with his keto experiment.
65:30- Keto supplements and your long term health.
70:00- The idea of keto for low income individuals. Would "cheap" keto be good for people who are already on a low food quality diet? What is the sustainability of keto on agriculture?
73:45- Can you build muscle on keto?
80:45- Why Ben encourages clients to follow a ketogenic diet post contest.
83:00- The Ketogenic Athlete. Danny's findings from quantified data on pro athlete's performance on keto.
Connect with Danny:
Connect with Ben:
This podcast is brought to you by Prime Fitness USA, bringing you the most innovative strength training equipment using their patented SmartStrength technology.
This podcast is brought to you by ATP Lab! For cutting-edge supplementation with a purpose, check out ATP Labs.
This podcast is made possible by Gasp! Top notch quality training wear, Muscle Expert approved training gear!
Get 10% off when you use the discount code BEN10 at checkout at Gasp Online Today!