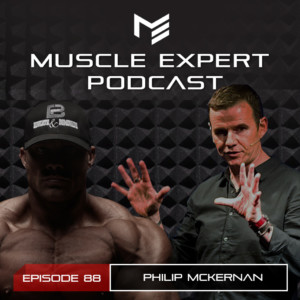 Philip Mckernan works with some of the highest functioning people on the planet, from Olympians to CEOs, the Pentagon and entrepreneurs just to name a few. Philip helps them find a work/life balance and clarity in what they should be doing. Tune in to hear Ben and Philip discuss what it takes to find clarity, the steps you need to take to get out of your way and pursue what you are meant to be doing and how to look in the mirror and determine if you are REALLY happy.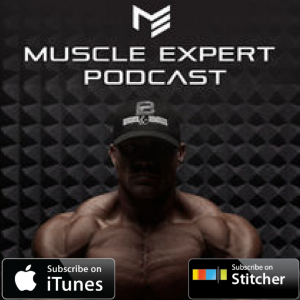 Subscribe to iTunes, TuneIn, or Stitcher Radio!
Love the podcast? Leave a review on iTunes!
Who would you like Ben to interview? Tell us here
Time Stamps:
2:06- Finding Clarity- Philip reveals the secret to finding clarity and removing the obstacles of pursuing what you know you should be doing.
5:21- Recognizing where you are at. Philip gives some great insight on eliminating the excuses that limit your growth.
9:36- One Last Talk- We all tend to exaggerate things in our own mind. Philip tells the story of the divergence between your perception of events and others.
12:51- Assessing your life. "Am I really happy? The most important word in that sentence is REALLY.
14:51- Making your decisions based on what you know not for what you don't.
16:11- How to get out of your head and figure out what you should be doing.
19:51- Clarity vs. Detail- Too many of us get hung up on the details of executing change in our lives.
22:21- Getting out of your own way. Your ego leads you to believe that your life lacks clarity but the reality is that it is much closer than you realize.
24:11- Finding the feeling of deserving happiness and success. Accepting fear into your journey rather than trying to overcome it.
26:36- How Philip dealt with failure and using that pain to drive him forward.
28:51- Money doesn't buy happiness. Do the results outweigh the pain of doing something that doesn't fulfill you.
33:21- Breaking the pattern of your life. In order to improve your quality of life you have to address your fears. How your past stories interfere with your personal relationships.
37:31- Overcoming expectations. Is it possible to meet others expectations and live your authentic life?
42:36- Facing yourself in the mirror with the hard questions.
44:51- Finding a coach. Do you need one to be successful?
49:21- Coalescing your passion and your skillset.
53:06- Setting the best example for your kids.
Connect with Philip:
Connect with Ben:
This podcast is brought to you by Prime Fitness USA, bringing you the most innovative strength training equipment using their patented SmartStrength technology.
This podcast is brought to you by ATP Lab! For cutting-edge supplementation with a purpose, check out ATP Labs.
This podcast is made possible by Gasp! Top notch quality training wear, Muscle Expert approved training gear!
Get 10% off when you use the discount code BEN10 at checkout at Gasp Online Today!