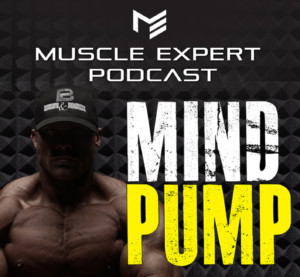 It is part two of Ben's conversation with the guys at the Mind Pump Podcast — who believe that the secrets to success are humility, "growth mindedness," and integrity. Sal says, after years of ego-driven decisions, he has learned that you "don't debate to win, you debate to learn." Learn why you need to check the ego at the door and "get comfortable with being uncomfortable."
Life is a lot more than weight-room, as far as these men are concerned. In the midst of his many business ventures — Ben is still able to maintain a "great relationship" with his spouse, and makes time for weekly morning dance parties with his children. Hear how Ben has transformed his world view, in the attempt to lead a more fulfilling and intention-driven life.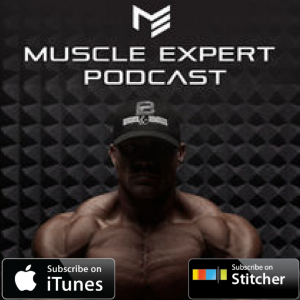 Subscribe to iTunes, TuneIn, or Stitcher Radio!
Love the podcast? Leave a review on iTunes!
Who would you like Ben to interview? Tell us here
Time Stamps:
1:00 – When to abandon an idea & when to run with one. Ben tells the mind pump team that "if it's good then you gotta do it." What it takes to start a business, and give it all that you have.
4:00 – Balancing your life, how Ben maintains success in his many business ventures and keeps a great relationship with his family.
9:40 – "I know that I am wise because I know nothing." Getting comfortable with being open, and checking your ego at the door. How Paul Check opened one host's eyes to what "prayer" actually does for the human body.
17:50 – Your ego can run you, or you can run it. Hear how Ben has taken a step back to examine his 'Why,' personally and professionally.
22:50 Are you masking your "dread" with poor nutrition and mindlessness? Your physiological and psychological relationship with your body are equally vital to your success. Learn why all decisions should be made based on integrity.
29:30 – Hear Mind Pump host, Sal, talk about the moment he started to examine everything in his life.
36:25 – "My kids saved my life." Hear how the once ego-driven professional body builder was unable to "find the anger" in the gym, after having — not one — but two children.
45:53 – What makes Ben uncomfortable? How time has transformed this fitness professional's introspective goals.
53:00 – Teaching your kids to embrace the challenge. How "using your words" — is the key to a successful life, and how the guys integrate this ideology in their own parenting styles. At the end of the day, everything you do should "be done with love."
Connect with Mind Pump:
Connect with Ben:
This podcast is brought to you by Prime Fitness USA, bringing you the most innovative strength training equipment using their patented SmartStrength technology.
This podcast is brought to you by ATP Lab! For cutting-edge supplementation with a purpose, check out ATP Labs.
This podcast is made possible by Gasp! Top notch quality training wear, Muscle Expert approved training gear!
Get 10% off when you use the discount code BEN10 at checkout at Gasp Online Today!