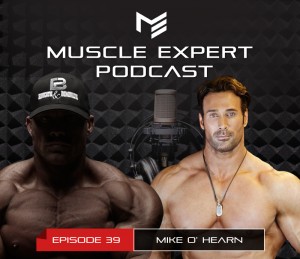 This podcast is brought to you by BiOptimizers our digestion expert sponsors upgrade your digestion for optimal recovery and better nutrient uptake with MassZymes. Get 23-45% off plus an additional 10% off and 1 free bottle of HCL Breakthrough when you checkout the MassZymes here.
This podcast is brought to you by Gasp! Top notch quality training wear, Muscle Expert approved training gear!
Get 10% off when you use the discount code BEN10 at checkout at Gasp Online Today!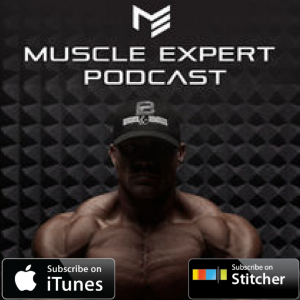 Subscribe on iTunes, Tunein or Stitcher Radio!
Love the podcast? Leave a review in iTunes!
Who would you like Ben to interview? Tell us here!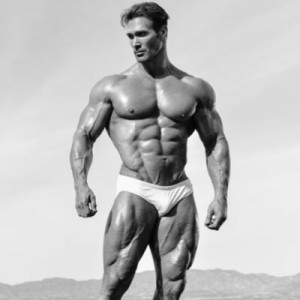 I may not have the best genetics, but I can't be outworked. – Mike O Hearn
One of Ben's favorite training partners from Venice Beach, the Titan, Mike O' Hearn joins the list of legendary names to come on the podcast.
Ben and Mike dissect his early beginnings, being the youngest of 9 children and the massive impact training with strength legends at age 14 had on Mike's mindset.
You'll learn the daily routines, rituals, supplements and meals Mike uses to stay photo shoot ready 365 days a year and much much more.
Be sure to say hi to Mike on instagram and share this episode with your training partners, friends, and family!
TIME STAMPS
5:10 Why Mike trains at 4am everyday.
9:10 – Mike O Hearn's breakfast at 3am.
10:00 – Does Mike O'Hearn track calories? Intuitive eating?
10:45 – Eat 5000 cals at 48.
11:45 – Training with legends at 14 years old. Doyle Kennedy, Ed Coan and others.
13:30 – Admitting to overtraining.
16:30 – How Mike's training has changed. Not aiming for muscle growth?
17:15 – Wolf's Law
18:50 – What's happening behind the 500 lbs incline bench press that 99% of people don't see.
19:50 – Connective tissue training not just aiming pushing heavier weights.
22:34 – Experiments with average Joe's over 40.
24:20 – Mike O'Hearn's current training regimen.
26:20 – Ownership, making your muscle work, not dumping tension on the joints. Key insights.
29:30 – Leveraging weak positions to better your physique.
32:40 – 17 sets of dumbbell rows, doing what you suck as 10x more.
37:30 – Nutrition, testosterone, biohacking and more.
44:10 – A 1 year experiment for massive hypertrophy and growth.
50:31 – Mike's testosterone biohacking advice.
54:10 – Advice for every 20 something year old.
59:05 – Mike's nutrition meal by meal.
1:00:00 – The one question Mike never answers. Sleep? 6hrs V 10hrs ?
1:06:20 – The 3 supplements Mike also uses.
1:08:40 – The mental damage from injuries and crushes athletes?
1:10:50 – Not running away from food as we age.
1:13:40 – Living to 120
1:15:50 – The hardest working training partners on the planet.
1:18:40 – Commercial real estate, restaurants and Mike O'Hearn's new supplement line.
1:21:40 – Full squat v half squat. A small rant and an intelligent answer.
1:24:00 – Super League? The new blend of strength and aesthetics.
Resources Mentioned
Follow Mike O Hearn