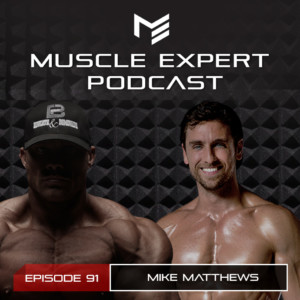 Mike Matthews, host of the Muscle for Life Podcast as well as the author of Bigger, Leaner, Stronger, joins us today to chat with Ben about building a fitness business, how to maintain a killer figure and make the most of your time. Ben and Mike dive deep on the training, mentality and steps to become a fitness influencer.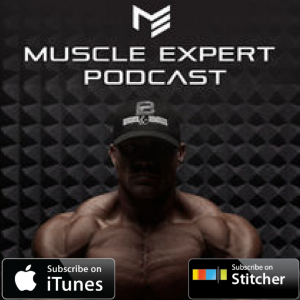 Subscribe to iTunes, TuneIn, or Stitcher Radio!
Love the podcast? Leave a review on iTunes!
Who would you like Ben to interview? Tell us here
Time Stamps:
5:30- What to expect when you are getting absolutely shredded.
7:00- Calories in Calories out? How our overall health effects fat loss and the challenges of tracking macros.
11:50- Mike's thoughts on muscle loss during extreme dieting.
16:00- Ben's experience with fat gain while fasting.
20:15- Mike's cut process. How he prepares for appearances and photoshoots when he has to look shredded.
26:00- Bigger, Leaner, Stronger- the story behind Mike's book and how it came to fruition.
29:45- Bigger, Leaner, Stronger- the synopsis.
30:30- Why Mike is an advocate for compound lifting. Squats, deadlifts and benchpress.
35:00- How to train "the outliers" the people who don't naturally fit a traditional exercise.
40:10- Mike's advice for people who are trying to start a business and his marketing tips for new businesses.
48:45- Taking responsibility for you actions. The guys thoughts on self responsibility.
55:15- Content Marketing- Mike's thought on the future of marketing.
59:20- MuscleforLife.com– What's next for Mike's online platform.
62:00- Mike's book recommendations.
Connect with Mike Matthews:
Connect with Ben:
This podcast is brought to you by Prime Fitness USA, bringing you the most innovative strength training equipment using their patented SmartStrength technology.
This podcast is brought to you by ATP Lab! For cutting-edge supplementation with a purpose, check out ATP Labs.
This podcast is made possible by Gasp! Top notch quality training wear, Muscle Expert approved training gear!
Get 10% off when you use the discount code BEN10 at checkout at Gasp Online Today!