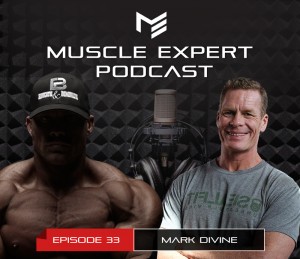 This podcast is brought to you by BiOptimizers our digestion expert sponsors upgrade your digestion for optimal recovery and better nutrient uptake with MassZymes.  Get 23-45% off plus an additional 10% off and 1 free bottle of HCL Breakthrough when you checkout the MassZymes here.
This podcast is brought to you by Gasp! Top notch quality training wear, Muscle Expert approved training gear!
Get 10% off when you use the discount code BEN10 at checkout at Gasp Online Today!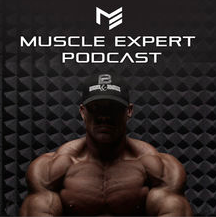 Subscribe on iTunes, Tunein or Stitcher Radio!
Love the podcast? Leave a review in iTunes!
Who would you like Ben to interview? Tell us here!
Joining Ben today is Former Navy SEAL, NYT and WSJ Best Selling Author, SEALFIT founder and CEO, Mark Divine. Not a muscle expert but an expert of the mind, developing mental toughness and discipline.  Mark and Ben cover strategies and practices for mastering your mind, developing focus, overcoming ego and much more in this episode.
Both Mark and Ben also share some details on their current projects to help upgrade the next generation of men.
Mark was also kind enough to extend a special limited time offer for listeners of the the Muscle Expert Podcast for the ultimate resource for achieving amazing results in your life!
Be sure to take capitalize on this opportunity!
Mark is offering  a FREE 30 day trial to join Unbeatable Mind Online Academy.
The Unbeatable Mind Online Academy is where Mark teaches about his life work including all the secrets he has discovered that helped him become Honor Man of BUD/S Class 170, Navy SEAL Commander, and ultimately on to start five successful multi-million dollar businesses, write four best selling books all while balancing family and optimal health.
You will learn all the daily practices and philosophies you can adopt to develop a truly UNBEATABLE MIND.
Go to https://unbeatablemind.securechkout.com/30day.
Time Stamps:
13:10 The pussification of parenting in 2017. The everybody gets a medal mentality.
16:40 The real answer to raising the best children as humanly possible.
17:35 Marks earliest memories.
18:50 Zen meditation, slowing your thinking. Training karate.
24:20 The unbeatable mind for kids and the encyclopedia of bodybuilding for kids. Bringing science and proven methods to build the ultimate young adult.
32:00 Zen meditation with monks in Woodstock.
37:25 The 3 dominate stages of development.  Where respect begins and influencing your development.
45:48 Tapping into your whole mind, gaining access to the entire brain.
47:20 Overcoming ego, emotion and what makes elite performers produce results in real life.
54:05 Feeding the courage wolf. Going through the hardest events in life and finding the discipline to push through.
1:02:00 Never arriving but always becoming, the daily process of self mastery in all areas of life.
1:06:18 Winning your mind and winning your day. The Step by step path to mastery and where it starts. The mental and physical tools to start developing self mastery.
1:09:00 The burning the boats mentality and where it begins
1:12:50 One day one lifetime. Everyday counts.
1:13:35 Entering the flow state, developing deep awareness. Activating the flow state with your environment.
Resources Mentioned:
Follow Mark: