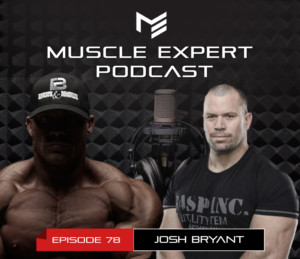 Jailhouse Strong World Record Powerlifting Coach and Author Josh Bryant joins us today to school us on what it takes to be the best in the world. A prolific writer and master of the process, Josh shares some great behind the scenes coaching tips that has helped his clients break world records. He also gives us a master class on the mindset that it takes to be the best in the world!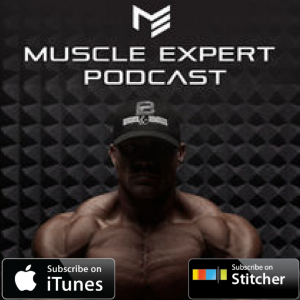 Subscribe to iTunes, TuneIn, or Stitcher Radio!
Love the podcast? Leave a review on iTunes!
Who would you like Ben to interview? Tell us here
Time Stamps:
1:35- Jailhouse Strong– the origin story How Josh started his found freedom and his brand in high school.
3:10- Josh's not so secret training strategy- how he trains isometrics to recruit motor neurons and break world records.
8:25- Get strong! Josh gives some tips on how he drives up his clients weights.
14:10- "Paying for past sins"- an injury prevention guide. The key advice, stop training with your balls and start training with your brain. Set your goals with a purpose.
18:20- How Josh ended up in strength training and found his career at age 16.
20:45- Why world records keep getting broken. How the surge in popularity and switch to raw has brought out the best in the sport.
24:00- Nutrition and powerlifting. Building your physique to maximize your potential. And ketogenic dieting as a powerlifting.
27:00- Hacking your body to increase your output.
30:05- The mental game, what mindset does it take to lift crazy heavy and become the best in the world.
37:45- Josh's strategy for breaking out of your plateau. Looking at variables to drive up your gains.
41:30- Enhanced. How have drugs, particularly peptides, changed powerlifting.
48:10- Where is the sport of powerlifting going? How the internet and increased popularity is good for the sport.
49:20- Mistakes not to make. Josh's advice for people who are just getting into powerlifting.
50:30- The man, the myth, the author. A brief rundown on some of Josh's books.
Connect with Josh:
Connect with Ben:
This podcast is brought to you by Prime Fitness USA, bringing you the most innovative strength training equipment using their patented SmartStrength technology.
This podcast is brought to you by ATP Lab! For cutting-edge supplementation with a purpose, check out ATP Labs.
This podcast is made possible by Gasp! Top notch quality training wear, Muscle Expert approved training gear!
Get 10% off when you use the discount code BEN10 at checkout at Gasp Online Today!