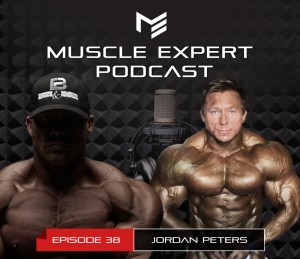 This podcast is brought to you by BiOptimizers our digestion expert sponsors upgrade your digestion for optimal recovery and better nutrient uptake with MassZymes. Get 23-45% off plus an additional 10% off and 1 free bottle of HCL Breakthrough when you checkout the MassZymes here.
This podcast is brought to you by Gasp! Top notch quality training wear, Muscle Expert approved training gear!
Get 10% off when you use the discount code BEN10 at checkout at Gasp Online Today!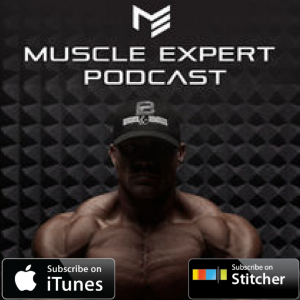 Subscribe on iTunes, Tunein or Stitcher Radio!
Love the podcast? Leave a review in iTunes!
Who would you like Ben to interview? Tell us here!
A behind the scenes look into the world of extreme muscle building and competitive bodybuilding with an extremely intelligent top athlete and coach, Jordan Peters. Jordan's coached and trained premiership rugby players, professional strongmen and world champion powerlifters.
In this episode Ben and Jordan dig into what's going on behind the scenes with Jordans current pre contest nutrition and supplement protocols.
Jordan shares his current supplement and nutrition protocols for optimizing his health, digestion and performance as much as possible while pushing the needle in the gym.
What You'll Learn:
How to rotate food selection to avoid food intolerances
Two expert tips to improving your vacuums in 72 hours
Key supplements to modulate kidney stress for bodybuilders.
One big problem with DMP
Timestamps:
8:40 – The best approach for gaining muscle mass fast.
12:50 – The real life sacrifices required to building an extreme amount of muscle.
15:50 – The damage incurred from chasing rapid muscle mass and pushing the envelope as a bodybuilder.
18:00 – Jordan's extensive health regimen. Reducing Kidney, and liver stress for bodybuilders. Unknown supplements for liver, plaque accumulation and more.
19:40 – The damaging effects of Trenbolone, dangerously high creatine kinase levels and more
34:40 – Balance is bullshit.
35:05 – Progressive overload…pointless? Potentially dangerous? When and where this is true.
40:25 – Building 30 lbs of muscle. Jordan's step by step strategy.
44:00 – Squats = No growth Why Jordan doesn't squat anymore.
46:00 – 9 Plate hack, the danger zone. Toeing the line and knowing when not to.
49:10 – Mike O'Hearn, 49 and benching over 450 lbs and squatting ridiculous numbers.
51:10 – Expert tactics for getting slimmer waist during prep. Meal size restriction, vacuums and diet and abdominal training strategy.
54:30 – 2 Game changing tips to start doing better vacuums in less than a 72 hours.
56:05 – Optimizing protein sources to avoid food sensitivities and Growth Hormone. Ben's growth hormone intake while competing.
1:02:08 – A New drug PGF? Fat cell death?
1:05:00 – DMP, fat burners and energy balance confusion.
Resources mentioned:
Turmeric Curcumin – Contains Piperine (For Superior Absorption and Bio-availability)
Tudca (Tauroursodeoxycholic Acid)
Follow Jordan: