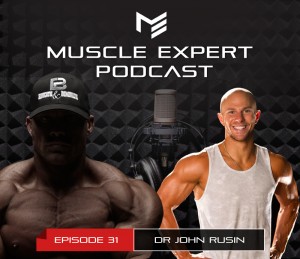 This podcast is brought to you by BiOptimizers our digestion expert sponsors upgrade your digestion for optimal recovery and better nutrient uptake with MassZymes.  Get 23-45% off plus an additional 10% off and 1 free bottle of HCL Breakthrough when you checkout the MassZymes here.
This podcast is brought to you by Gasp! Top notch quality training wear, Muscle Expert approved training gear!
Get 10% off when you use the discount code BEN10 at checkout at Gasp Online Today!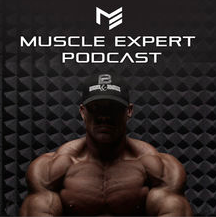 Subscribe on iTunes or Stitcher Radio!
Love the podcast? Leave a review in iTunes!
Who would you like Ben to interview? Tell us here!
INTRO:
Joining us on the Muscle Expert podcast today is elite sports performance coach and the creator of Functional Hypertrophy Training (FHT), Dr. John Rusin. Dr Rusin is an internationally recognized strength coach, speaker, and writer. His clients range from MLB All-Stars,  NFL All-Pros, Olympic Gold, Bronze and Silver Medalists, All-World IronMan Triathletes, World-Record-Holding Powerlifters, Elite Bodybuilders and Figure Competitors.
Ben and Dr. Rusin get into the six phases of the perfect dynamic warm up in detail, some key insights learned from the recently passed Fred Hatfield, the best test to identify red flags in your movement quality and why creating tension and having optimal pillar stability is key for muscle growth. Be sure leave your comments on the episode over on Facebook and become a part of the Muscle Expert community!
In this Episode:
The 6 Phases of the Perfect Dynamic Warmup

Functional Hypertrophy Training

Primer sets for enhancing movement quality.

Creating tension and how to maximize your ability to contract under load.
Time Stamps:
9:20 – Theoretical vs applied science, knowing the science and knowing how to apply it.

18:00 – Finding the one thing that moves the needle the most, before creating a program. Offsetting the domino effect.

20:05 – The integration of prehab/rehab and training

22:22 – The best test to identify red flags in your movement

24:45 – Improving contractile ability key concepts for enhancing exercise execution.

28:40 – Proper sequencing of the perfect dynamic warm up in 6 to 8 minutes.

33:30 – Foam rolling, does it work?

40:00 – Corrective exercises for addressing red flags.

45:19 – Proprioceptive inventory sets

49:00 – Enhancing Authentic movement patterns, quality over quantity in your training.

51:00 – Fred Hatfield key insights and force based training.

52:08 – Combination base supersets for exciting the CNS.

55:10 – Functional hypertrophy, the best of both worlds.

1:00:18 – Priming key areas for maximizing movement quality with primer sets.

1:06:30 – The importance of being well rounded in your training.

1:12:15 – Using isolation movement and how to use them, direct arm training and more.

1:21:00 – What Dr. Rusin is reading currently.
Resources Mentioned:
Follow John: