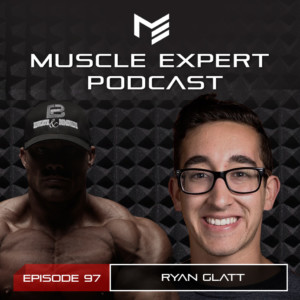 Welcome to the Muscle Expert Podcast Ryan Glatt! Ryan is formerly with the Peak Brain Institute and currently is a programmer for SmartFit writing protocols for improving cognitive performance while working out. Ryan and Ben discuss ways to take control of your brain health to improve cognition through motor learning, exercise and daily mindfulness.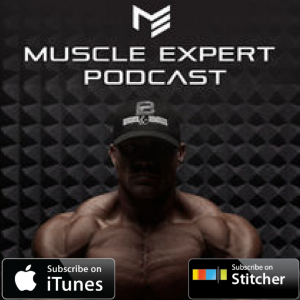 Subscribe to iTunes, TuneIn, or Stitcher Radio!
Love the podcast? Leave a review on iTunes!
Who would you like Ben to interview? Tell us here
Time Stamps:
3:00 Why Ryan got into corrective exercise and neurology.
7:15- Ryan's approach to mental and physical health.
10:55- How we can influence cognitive function through training and nutrition.
13:45- What constitutes brain health?
16:45- How much of your brain health can you influence?
20:00- What are the benefits that you can see from training for brain health?
21:30- The best ways to influence your brain health according to Ryan.
25:00- How protein influences the building of neuro pathways.
28:10- Is it better to become an expert in one area or to learn many different skills for general brain health?
31:50- What are the long term benefits of continued motor learning?
33:00 -The neurochemical effects of training.
36:10- Adjusting your training based on your neurochemical balance.
37:10- Nutrition for brain health.
38:50- What environmental factors influence your brain health?
41:45- Rapid Fire! How to cope with anxiety and lack of sleep.
Connect with Ryan:
Connect with Ben:
This podcast is brought to you by Prime Fitness USA, bringing you the most innovative strength training equipment using their patented SmartStrength technology.
This podcast is brought to you by ATP Lab! For cutting-edge supplementation with a purpose, check out ATP Labs.
This podcast is made possible by Gasp! Top notch quality training wear, Muscle Expert approved training gear!
Get 10% off when you use the discount code BEN10 at checkout at Gasp Online Today!