We sat down with Dan Garner last weekend at the S.W.I.S conference to talk health optimization from a performance standpoint. Often we find that the largest hinderance to improvement particularly in trained athletes is underlying health conditions. In this episode Dan walks us through his though process when analyzing anyone from your average Joe to world class athletes. We discuss food sensitivities, gut health, digestion, underlying pathogens and of course finding your optimal ranges.
A huge part of optimizing your health is making sure your body is fueled with all of the micro and phytonutrients that it needs. That is why we have partnered with Organifi to give you 20% off everything in the Organifi store. Just use the code MuscleIntelligence.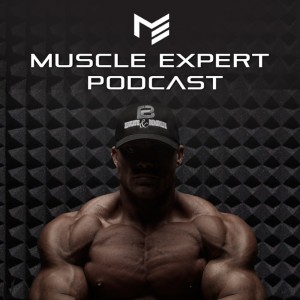 Show Notes
5:45- What constitutes optimized health
9:30- Why you should listen to your body not try to overcome it.
12:30- How to find out where you should start optimizing.
18:00- The signs and symptoms of food sensitivity and digestive issues.
22:30- When and how should probiotics be used?
28:00- Optimizing your gut after a health problem.
35:30- Average vs optimal test levels.
36:45- The importance of Vitamin D for gut health.
38:30- The art of optimization, insights on reading lab reports.
43:00- The efficacy of stool, blood, urine, and saliva tests.
45:30- Removing health anchors to improve performance.
51:00- Assessing progress on a day to day basis.
Connect with Dan
Connect with Ben
This podcast is brought to you by ATP Lab! For cutting-edge supplementation with a purpose, check out ATP Labs. Use Code Ben10 for 10% off of your order.
This podcast is made possible by Gasp! Top notch quality training wear, Muscle Expert approved training gear!
Get 10% off when you use the discount code BEN10 at checkout at Gasp Online Today!