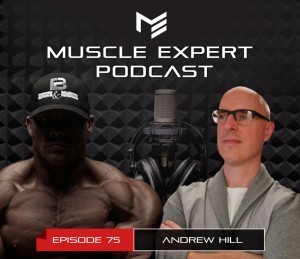 Dr. Andrew Hill is a world-renowned Neurotherapist. In this episode Dr. Hill explains the theory behind the Peak Brain Institute, the process and benefits of neuro-feedback training. Listen all the way through to learn how the Peak Brain Institute can help you speed up your brain, heal various brain conditions and how Alpha-Theta training can unleash your relaxed and creative side.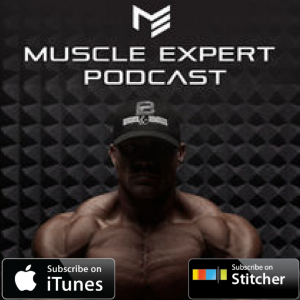 Subscribe to iTunes, TuneIn, or Stitcher Radio!
Love the podcast? Leave a review on iTunes!
Who would you like Ben to interview? Tell us here
Time Stamps:
1:40 Welcome to the Muscle Expert Podcast Dr. Andrew Hill, owner and creator of Peak Brain LA, a gym for your brain. His goal: become the Equinox of neurofeedback "personal training."
4:15 How Peak Brain uses neurofeedback with their clients.
6:30 Dr. Hill believes that Alpha Training isn't all it's cracked up to be. Learn why you should shift your focus to SMR training.
8:33 What is SMR training, and how it can help you achieve your ideal brain frequency ration to help eliminate seizures, ADHD, anxiety and more.
12:10 While alpha-waves have gained the most notoriety, more alpha could mean a less focused mind.
13:34 SMR and Fitness: how Peak Brain is using a "personal training" approach to eliminate problems, measurable ADHD symptoms through SMR training— regardless of your genetic predisposition. Peak Brain helps clients achieve better self control, and more vigilance.
16:45 The Silver bullet for Migraines: blood flow dynamic training. Using infrared HEGs to increase your brains metabolic response.
19:28 Getting into a hypnogogic state. How Alpha:Theta training can help you be more creative, relaxed and even wipe away cravings.
22:45 The Process at Peak Brain LA. How these unique coaches train your unique brain toward optimum functionality.
25:00 Dr. Hill's discusses the average duration and strategy of neurofeedback programming.
28:21 Neurofeedback, exercise and meditation are a dream trifecta. Neurofeedback acting as a trainer, and meditation fine tuning your technique — "voluntary response." Helping you learn how to "handle life in speed bumps."
32:52 Dropping the arousal states. Training Alpha:Theta and the Parasympathetic nervous system build access to your emotions allowing you to ask where you are, where you want to be, and how you can get there.
36:00 Programs, Training, How it works at Peak Brain.
40:00 Striving for Peak Performance can lead to an excess of theta. Resulting in poor inhibition, impulsive or reactive behavior. By training your neurofeedback, "things get crisper."
45:05 Training "Memory" — a memory issue is actually a resource issue.
46:00 Nutrition & Brain Health. Why your brain thrives on a near – keto diet.
49:00 Neurogenesis: Are you going to use the cells you're making? How neurofeedback, and your diet can help.
51:16 Learning, growth and neuro-plasticity. Waking up with a fresh state ready to learn with "effortful cognition." How sleep reinforces your neuro-plasticity.
54:14 Motor Evoke Potentials are the key to lifting depression
58:30 The future of Brain Training & PeakBrain LA.
1:03:20 Peak Brain is eliminating emotional trauma, anxieties, ADHD, sleep etc. in a few months. Dr. Hill plans on using Peak Brain's cutting edge science to fight the "Big-Pharma" by making it ubiquitous.
1:04:10 Dr. Hill's literature recommendations.
Connect with Dr. Hill:
Connect with Ben:
This podcast is brought to you by Prime Fitness USA, bringing you the most innovative strength training equipment using their patented SmartStrength technology.
This podcast is brought to you by ATP Lab! For cutting-edge supplementation with a purpose, check out ATP Labs.
This podcast is made possible by Gasp! Top notch quality training wear, Muscle Expert approved training gear!
Get 10% off when you use the discount code BEN10 at checkout at Gasp Online Today!