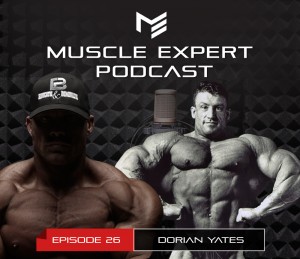 This podcast is brought to you by BiOptimizers our digestion expert sponsors upgrade your digestion for optimal recovery and better nutrient uptake with MassZymes. Get 23-45% off plus an additional 10% off and 1 free bottle of HCL Breakthrough when you checkout the MassZymes here.
This podcast is brought to you by Gasp! Top notch quality training wear, Muscle Expert approved training gear!
Get 10% off when you use the discount code BEN10 at checkout at Gasp Online Today!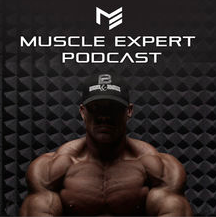 Never Miss an Episode! Subscribe on iTunes or Stitcher Radio!
Love the podcast? Leave a review in iTunes!
Who would you like Ben to interview? Tell us here!
INTRO:
Arguably the greatest physique of all time. Dorian Yates aka "The Shadow" joins Ben today to dig into Dorian's personal training habits from when he was in his prime, mindset and mental techniques for success and his experience with DMT, ayahuasca, steroids and more.
Topics Covered:
The mindset for achievement and success. Leaving no other options but winning.
High Intensity Training and common misunderstandings about it.
Pre training mental preparation
Training volume for beginners, intermediate, and advanced trainees
Training to failure and recovery for muscle growth
Importance of training partners and essential rules for being an effective training partner.
Curing serious diseases with diets and fasting.
DMT, psychedelics, and ayahuasca
Electric food.

In this Episode:
10:00 Destroying limitations, The insane drive to achieve success. The do or die mindset.
16:45 The pre training mental game plan for cultivating extreme intensity
20:00 The common myths of High Intensity Training Dorian Yates style, technique and importance of the negative reps.
21:45 The influences of Mike Mentzer and Arthur Jones, finding what works, training frequency and intensity.
25:00 High intensity training who's it for? Recommendations for beginners, intermediates and advanced trainees, how to set up your training volume.
31:30 Who and when to use failure? Dorian's recommendations.
36:25 Tried and tested exercises to use.. Why less is more. The importance of focusing on most effective exercises only.
41:30 Training partners and the rules of training with Dorian.
46:30 Dorian's recovery days.
51:40 The most stressful Olympia Contest ever.
56:00 Bodybuilding now vs the 90's. The difference between todays pro's and back then.
56:45 Androgens today vs the 90's steroids dosages then and today.
1:04:50 Leaving the sport and going off of steroids, lessons learned and after bodybuilding.
1:14:00 The DY HIT certification course in the gym with Dorian.
1:16:40 Super League TV. The new functional physique competition.
1:24:30 DMT Osaka experiments, and the Bruce Lee of spirituality
1:39:00 Dorian Yates Meditation Practice, Drawing Universal Energy
1:41:00 Dr. Sebi curing diseases with herbs and diets and electric food
1:42:45 Dorian's Currently diet and changes from bodybuilding vs health longevity
1:46:00 Dorian's 3 life lessons on becoming legendary and a great person.
Resources Mentioned:
Super League Live

Eric Peppin – Quantum Physics
Follow Dorian
Facebook- https://www.facebook.com/DorianYatesDY/
Twitter – https://twitter.com/dorian_yates
Instagram – https://www.instagram.com/dynutrition/