This podcast is brought to you by BiOptimizers our digestion expert sponsors upgrade your digestion for optimal recovery and better nutrient uptake with MassZymes.  Get 23-45% off plus an additional 10% off and 1 free bottle of HCL Breakthrough when you checkout the MassZymes here.
This podcast is brought to you by Gasp! Top notch quality training wear, Muscle Expert approved training gear!
Get 10% off when you use the discount code BEN10 at checkout at Gasp Online Today!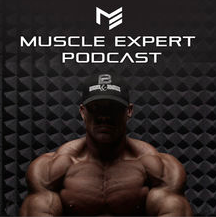 Subscribe on iTunes or Stitcher Radio!
Love the podcast? Leave a review in iTunes!
Who would you like Ben to interview? Tell us here!
Intro:
On the podcast today is one of the premier lecturers on the topic of strength and conditioning and exercise sports performance Derek Woodske.
Having lectured  in over a dozen countries, Derek's wisdom has  impacted thousands of coaches and personal trainers worldwide.
Derek is a former NCAA All-American and National Champion in the track and field. Besides being a stellar athlete Derek has also being a professional coach for NFL and NCAA teams and was the head course conductor at the Poliquin Performance Institute in Rhode Island.
Ben and Derek worked together in 2012 and have been great friends ever since. Int this episode they dive into the athlete mentality for winning at the highest level, essentialism, terrorism, the problem with being a jack of all trades and much more.
Life hack, show up first, leave last. – Derek Woodske
Time Stamps:
10:33 Pursing goals alone. Achieving greatness in anything. Limiting beliefs and role models.
22:30 Athlete mentality vs normal gym goer mentality
25:10 The introvert Illusion.
28:30 Depression, Dealing with injuries, Losing the vision.
30:30  The jack of trades mentality of today.
33:33 Going narrow V going wide.
36:30 The Instagram message that changed it all.
43:00 The definition of greatness
47:00 Mentally recovering from an devastating injury as an athlete
48:10 How to become incredibly productive and inspired. The Muscle Expert Thought Process and the Modern Man Movement.
52:15 The Best Life Hack Ever.
53:00 How to overcome the monkey mind and eliminate excuses from your life.
59:50 The insurance theory
1:06:10 Something meat eaters are blind to.
1:13:30 Evil comes many different forms.
1:19:33 Essentialism, optimizing brain function and performance.
1:25:33 How to really fail as a human. What not to do.
1:29:33 The book that saved Ben's marriage.
1:31:33 Logic v Emotion.
1:39:30 The iron culture bond
1:44:00 What Derek's listening to.
Resources Mentioned:
Follow Derek:
LinkedIn