Are you actually using all the nutrients you're in your food?
This Podcast is brought to you by BiOptimizers our digestion expert sponsors upgrade your digestion for optimal recovery and better nutrient uptake with MassZymes.
Get 23-45% off plus an additional 10% off and 1 free bottle of HCL Breakthrough when you checkout the MassZymes here.
This podcast is brought to you by Gasp! Top notch quality training wear, Muscle Expert approved training gear!
Get 10% off when you use the discount code BEN10 at checkout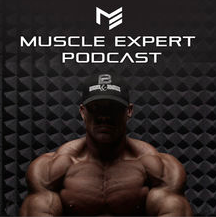 Subscribe on iTunes or Stitcher Radio!
Love the podcast? Leave a review in Itunes!
Who would you like Ben to interview? Tell us here!
Joining Ben today is six-time world champion wrestler, actor, bodybuilder and MMA athlete, Dave Bautista. Ben and Dave cover much more than just training and muscle building here! Dave shares lessons learned from his early childhood, untold stories from the his act career and the early days of WWE.
He also shares his current training goals for his latest movie roles in Guardians of the Galaxy and a few others coming out in the next few years..
Topics
Dave shares the pivotal times and harsh challenges throughout his early childhood and in his 20's that lead him to the WWE and long hard road to becoming a 6x champ.
How he got into acting after leaving wrestling at the height of his career, overcoming multiple failures trying to land huge roles in some of his biggest movies and much more.
The recent training and nutrition adjustments, creating the superhero physique and more.
In this Episode:
1:30 – Coming from nothing, burnt bean soup and finding happiness with less.
4:05 – Battling asthma, facing fear and wrestling.
6:55 – Dave's early bodybuilding days. The Southern State Show Experience
13:00 – The aggressive turn to Dave's pro wrestling career, training and tryouts.
20:55 – The Dave Bautista's Mass Gain Diet
22:30 – Transitioning from big and lean to widely athletic and flexible. Getting lean
25:10 – How Vince McMahon turned Dave Bautista into a man.
29:28 – Deflecting ownership, how to step up as a man.
34:00 – The biggest turning point as a wrestler.
35:20 – The worst thing about wrestling that most people don't know about.
37:41- Leaving at the WWE at the top of the game.
44:10 – Drugs and wrestling.
48:30 – The Wu Tang Clan connection.
51:18 – Auditioning for Drax, three stressful months.
54:20 – Tips for overcoming fear when auditioning
57:30 – Blade Runner, the first time Dave can actually talk about it! The unveiling a little about the movie for the first time ever.
1:06:00 – Staying lean, muscular and strong at 48. Creating the superhero physique look with his trainer, the hypertrophy coach Joe Bennett
1:11:30 – Setting the standard for men. Inspiring and shredded at age 50.
1:13:29 – Training around injuries, training smart.
1:17:00 – Eliminating inflammatory foods, diet protocols for maximizing longevity.
1:19:10 – The Dave Bautista X Factor for 10xing your life. Going head first.
1:22:00 – Rapid fire questions, training, cheat foods, movies, life lessons for his kids.

Resources Mentioned In The Episode:

FOLLOW DAVE
Facebook – https://www.facebook.com/DMB.Official
Website – https://www.imdb.com/name/nm1176985/
Twitter – @DaveBautista
Instagram – https://www.instagram.com/DaveBautista/