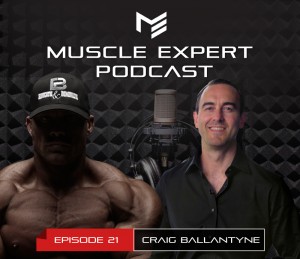 Today on Muscle Expert Podcast our expert guest is Craig Ballantyne, Productivity & Success Transformation Coach, highly successful author of The Perfect Day Formula and his latest book The Great Cardio Myth, creator of the Turbulence Training home workout program. and co-owner of Earlytorise.com on of Ben's favorite sites on the web.
Craig and Ben dig into how Craig plans, executes and gets the most out of everyday using the principles in his book, how to create more freedom through discipline, what not to do in the morning and at night to ensure high productivity and more.
Are you actually using all the nutrients you're in your food?
This Podcast is brought to you by BiOptimizers our digestion expert sponsors upgrade your digestion for optimal recovery and better nutrient uptake with MassZymes.
Get 23-45% off plus an additional 10% off and 1 free bottle of HCL Breakthrough when you checkout the MassZymes here.
Subscribe on iTunes, SoundCloud or Stitcher Radio
Love the podcast? Leave a review in Itunes!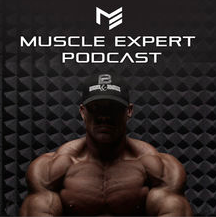 "Discipline and freedom are not mutually exclusive but mutually dependent "
-Paulo Coelho
FOLLOW Craig
Website – https://www.earlytorise.com/
Personal Website – https://www.craigballantyne.com/
Facebook – https://www.facebook.com/ttfatloss
Youtube – https://www.youtube.com/user/cbathletics
Instagram – https://www.instagram.com/realcraigballantyne/
In this Episode:
5:50 – The paradox of freedom, Craig's personal story.

11:00 – Stoicism and controlling what you can.

15:00 – Being present in training, life and family, and taking back your freedom.

19:40 – How Craig prioritizes his days and sets up his life for maximum productivity.

22:00 – How to rig the game to win, rearranging and hacking your environment to win.

27:05 – Craig's exact daily ritual and antioxidant shake.

29:30 – Making time, being proactive and adjusting your nighttime routine.

34:10 – The major not's of nighttime and morning routines.

37:54 – How to refocus and gain back control when life throws you off track.

44:17 – The one things that Ben has change in the past 5 years that's made the greatest impact. And the one lesson he is instilling in his kids.

46:30 – World class standards and accountability the formula for massive results. Key learnings from Stan Efferding and Tony Robbins.

49:45 – Perfect Life Workshop

54:10 – The #1 source for first world problems.

58:01 – The Pyramid of values, the movie script of your life (Perfect Life Workshop exercise)

1:02:30 – Steve Jobs and saying no. What Craig's discover from his mentors.

1:04:35 – Having rules for life. Something every man should have.

1:06:40 – Ben's rules for nutrition. And Craigs rules for training, traveling and alcohol.

1:11:05 – Rapid fire questions, Favorite cities, foods, sleep rituals and superhero.

1:13:30 – Who's sitting at Craig Ballantyne's table and Craigs top 3 must read books.
Resources Mentioned In The Episode:
People Mentioned In The Episode: