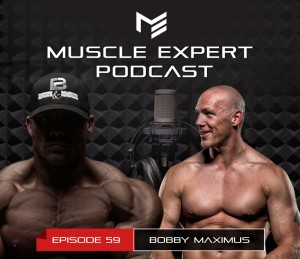 Fellow Canadian boy, Rob "Bobby Maximus" MacDonald joins Ben on the podcast today to break down the training, conditioning, and mindset of a UFC champ.
Bobby is the General Manager, Training Director, and Lead Seminar Instructor at Gym Jones. His experiences as a professional fighter and high-level athlete have helped to form the training at Gym Jones and the direction of the project.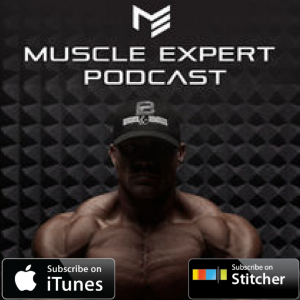 Subscribe to iTunes, TuneIn, or Stitcher Radio!
Love the podcast? Leave a review on iTunes!
Who would you like Ben to interview? Tell us here!
Key Highlights
⇾ The mental struggles endured when you don't have a specific goal you're striving for in your training.
⇾ A behind the scenes look at the training and technique/skill work in the sport of jiu-jitsu.
⇾ The Green Light Thought Experiment and simple strategies to 10x productivity every damn day.
Time Stamps
– 2:00 The Maximus Body
– 6:30 The behind the scenes truth about the training and technique in the sport of jiu-jitsu.
– 8:49 What a day of Jiu Jitsu training actually looks like.
– 11:23 The serious mental struggles that occur when you don't have a specific training goal.
– 13:00 The world class coaches behind Bobby's success in UFC.
– 14:00 The challenges on the road to the UFC championship.
– 24:15 Inside the Maximus Body philosophy.
– 25:10 Getting bullied and beat up by hockey players.
– 28:16 Overcoming self-limiting beliefs and the two things Bobby did every morning that have changed his life.
– 30:30 The Green Light Thought Experiment.
– 38:00 Turning anger into fuel to feed your ambitions.
– 42:12 How to practice self-discipline.
– 48:00 Simple daily strategies to be more productive every single day.
– 49:50 Stress management, sleep, and recovery.
Resources Mentioned
Follow Bobby Maximus
This podcast is brought to you by Prime Fitness USA, bringing you the most innovative strength training equipment using their patented SmartStrength technology.
This podcast is brought to you by ATP Lab! For cutting-edge supplementation with a purpose, check out ATP Labs.
This podcast is made possible by Gasp! Top notch quality training wear, Muscle Expert approved training gear!
Get 10% off when you use the discount code BEN10 at checkout at Gasp Online Today!