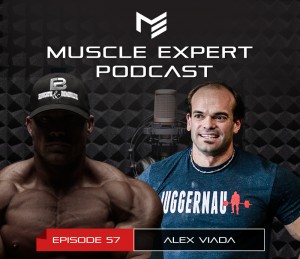 This podcast is brought to you by Prime Fitness USA, bringing you the most innovative strength training equipment using their patented SmartStrength technology.
This podcast is brought to you by ATP Lab! For cutting-edge supplementation with a purpose, check out ATP Labs.
This podcast is made possible by Gasp! Top notch quality training wear, Muscle Expert approved training gear!
Get 10% off when you use the discount code BEN10 at checkout at Gasp Online Today!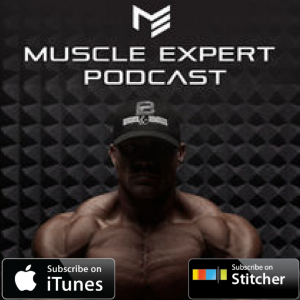 Subscribe to iTunes, TuneIn, or Stitcher Radio!
Love the podcast? Leave a review on iTunes!
Who would you like Ben to interview? Tell us here!
"What happens on the outside doesn't matter" – Ben Pakulski
Elite endurance coach, ultra marathon runner and 700lb squatter, Alex Viada joins Ben to talk about running and cycling mechanics for endurance training, the importance of skill acquisition and mastering your craft for all athletes who want to become world class in their field.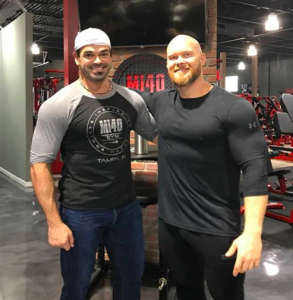 Key Highlights:
⇾ Acute and long-term changes in strength and neuromuscular efficiency.
⇾ What signs to look out for in running or biking for larger athletes.
⇾ How to work harder without suffering.
⇾ How to find a good coach for running or bodybuilding.
Time Stamps:
11:42 How to go about progressing the skill acquisition for an endurance. Bike mechanics and pedal strokes for 50 miles rides.
15:35 Alex's bike crash and the key to breaking plateaus.
17:20 The parallels between contest prep and endurance training.
29:15 What form for running really entails, Alex's checklist for perfect running form.
32:50 Maintaining form and skill acquisition through fatigue. The keys to optimal nutrition for excelling in endurance competitions.
35:40 Oxidative stress in bodybuilding vs endurance training. Which is greater?
41:00 Should you question your coach? Or should you follow and focus on execution?
43:00 How to find a good coach for running or bodybuilding.
45:30 What all the top coaches are saying across all sports.
50:37 How to master the skills and fundamentals of endurance training.
1:00:55 Dumbbell walking lunges for endurance athletes.
1:04:30 Tour De France athletes.
1:08:20 The hardest Ironman Alex ever.
1:10:20 Mental pacing through long endurance races.
1:16:45 How to work harder without suffering.
Resources Mentioned:
Follow Alex Viada: