One of Ben's top mentors, Eric Seifert, joins us today to talk training! Eric is a master of exercise execution, injury prevention and one of the top M.A.T. practitioners in the world. Today Ben and Eric sit down and discuss some of the most common mistakes people make in the gym as well as how to fit exercises to your body. Eric shares the wisdom that he brings to countless professional athletes and clients to help you train pain free.
This episode is brought to you by Organifi! It can be difficult to get all of the vitamins and minerals into your diet that are required and supplements don't always absorb the way we want them too. That's where Organifi Green Juice comes in. It contains all of your daily veggie needs in an easy to absorb form. Use code MuscleIntelligence to get 20% off your order on Organifi.com.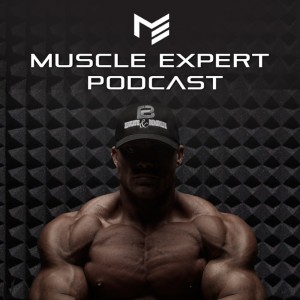 Connect with Eric
Connect with Ben
This podcast is brought to you by ATP Lab! For cutting-edge supplementation with a purpose, check out ATP Labs. Use Code Ben10 for 10% off of your order.
This podcast is made possible by Gasp! Top notch quality training wear, Muscle Expert approved training gear!
Get 10% off when you use the discount code BEN10 at checkout at Gasp Online Today!